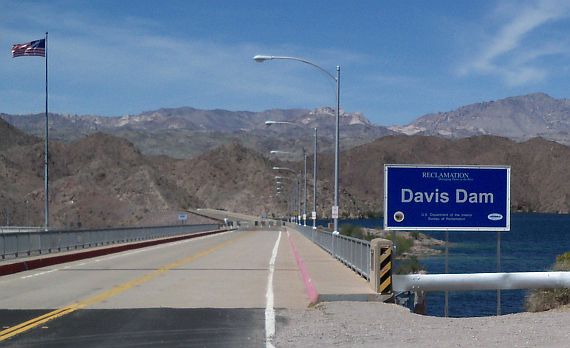 Bridge Crossing Over Water Intake Channel To Overflow and Generator Intakes.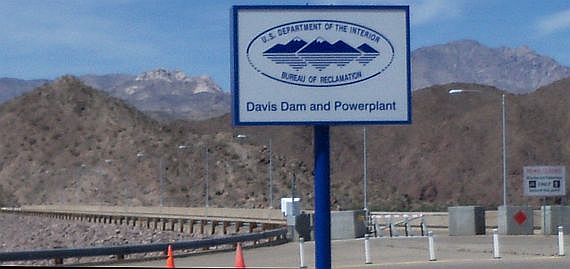 You cannot drive across the dam, but just before the dam is big parking lot where you can get out and enjoy the area.


Employee parking is under this shade structure.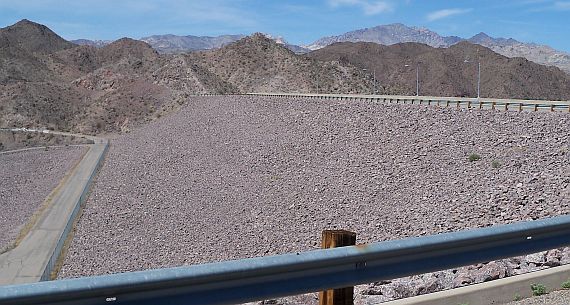 This is a Zoned Earthfill dam. It"s height is 200 feet, crest length is 1,600 feet, crest width is 50 feet, and base width is 1,400 feet.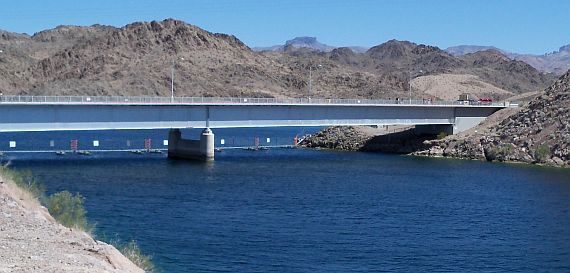 Bridge that you drove across, that crosses the water intake channel.