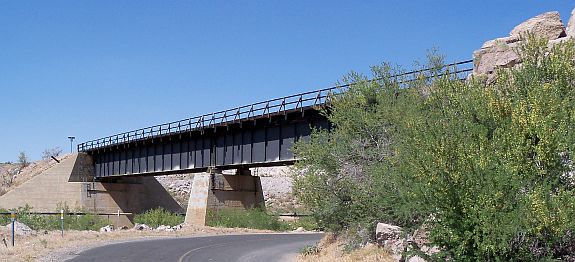 On Old Trails Road you will go under this bridge.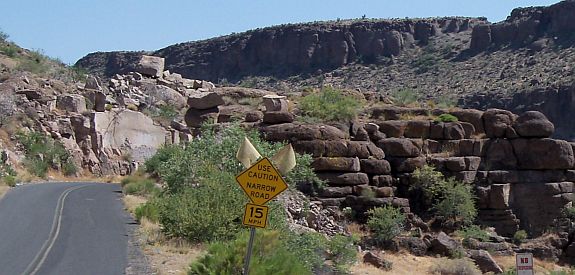 My guess is that when this cut was made for the road, the stone were used for bridge piers.


This is a beautiful canyon, be sure to have your camera with you.




This was one long train! Notice the power wind mills in the background.

Exit 28 on I-40 has an exit to Old Trails Road. It is not well marked and most of it is dirt. It connects with Arizona 95 just south of I-40.