Topock Golden Shores Oatman Bullhead City
Topock is the last Arizona town on the old Route 66 if your headed west, or the first if your heading East. It is a small unincorporated community in Mohave County, Arizona that sits on the east bank of the Colorado River. More photos and information about Topock.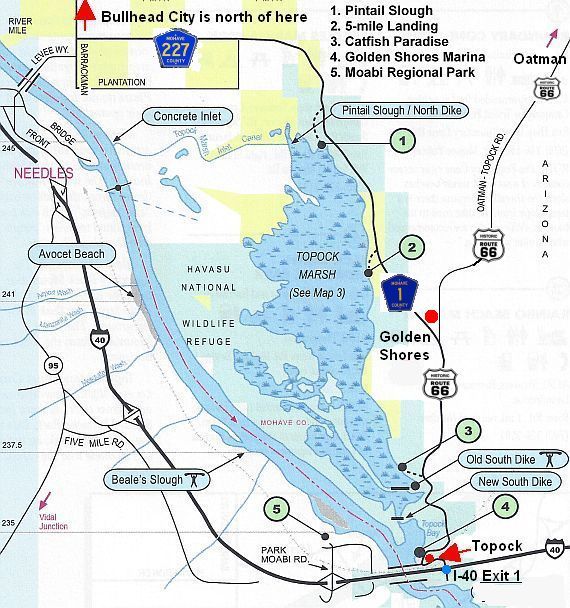 The western end of Arizona Historic Route 66 is at Topock. I'm sure you would enjoy all of our pictures and information about Route 66 as it crosses Mohave County, Arizona. It is the longest stretch of the original Route 66 in the United States. Here are the links:
Kingman, Arizona - The Heart of Historic Route 66
Route 66 West of Kingman to Topock, including Oatman and Golden Shores
Route 66 East of Kingman to Peach Springs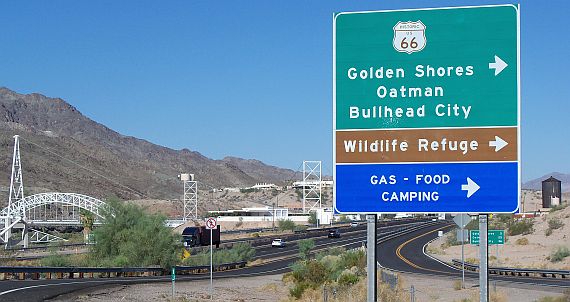 Photos at Exit 1 of Arizona I-40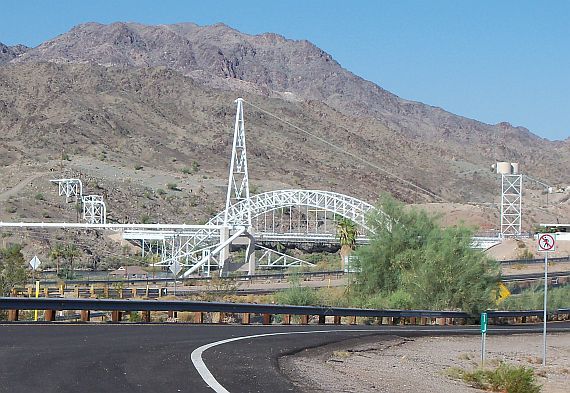 The bridge in the background now carries gas lines
but in years past it was a bridge for Historic Route 66.
You have been on I-40 flying along at 75 miles an hour, now it is time to slow down and enjoy Mohave County on Historic Route 66. It's rural, it's scenic, it's fun!
When you get to Oatman, stop and enjoy the old west town, and be sure to take your pictures for years of enjoyment in the future.
Something New Is Happening On Route 66!
The Topock Marina on Old Route 66 in Topock, Arizona is being replaced with a $14 million, 102-room hotel, spa, nightclub, microbrewery, restaurant, and conference center. Topock Marina located just off I-40 on Historic Route 66 is situated on the Colorado River between Needles and Lake Havasu City, the Marina is the traditional refueling point for boaters traveling between these two cities.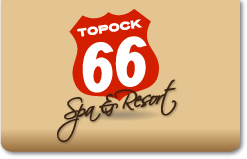 The restaurant at the marina had been known in the area for many years serving delicious food and providing friendly customer service. Now the new Topock66 Resort will feature the finest hotel in Western Arizona. Located at Exit 1 off Interstate 40 on the legendary Route 66,
14999 Historic Route 66, Topock, Arizona 86436 (928) 768-2325. Visit Their Website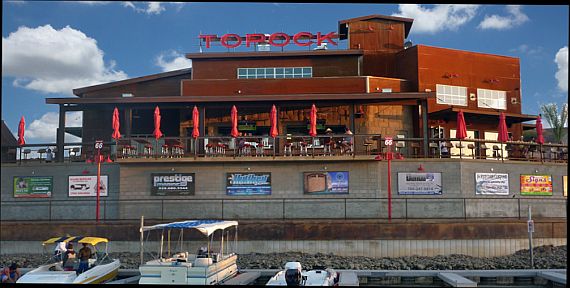 A feature of the area is the Havasu National Wildlife Refuge which protects 30 river miles (300 miles of shoreline) of the Colorado River from Topock, Arizona, to Lake Havasu City, Arizona. The area is known as the Topock Gorge.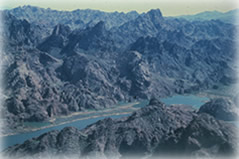 Topock Gorge is a mountainous canyon and gorge section of the Colorado River located between Interstate 40 and Lake Havasu City. It has Hunting,Fishing, Off Road Vehicle Use, Birding, Boating, Hiking, Camping, Kayaking and Canoeing.