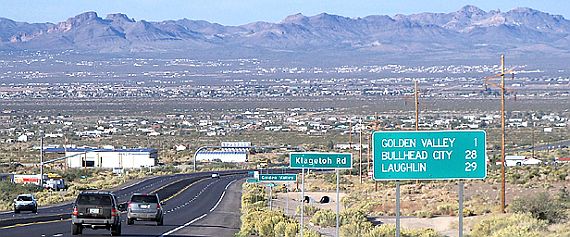 Heading into the Sacramento Valley, home of Golden Valley


Truck weigh station at the east side of the valley.


This is the Golden Valley, State Route 68 exit if your on US 93


Looking southwest from State Route 68


Looking southeast with the Hualapai Mountains in the far distance.


Looking northwest toward the Black Mountains. The Black Mountains of northwest Arizona are an extensive, mostly linear, north-south 75-mile long mountain range. It forms the north-south border of southwest Mohave County as it borders the eastern shore of the south-flowing Colorado River from Hoover Dam.