4 lane divided highway awaits drivers headed north from Kingman all the way to the Mohave County line at the Colorado River. That's where you will find the Hoover Dam and the Hoover Dam Bridge.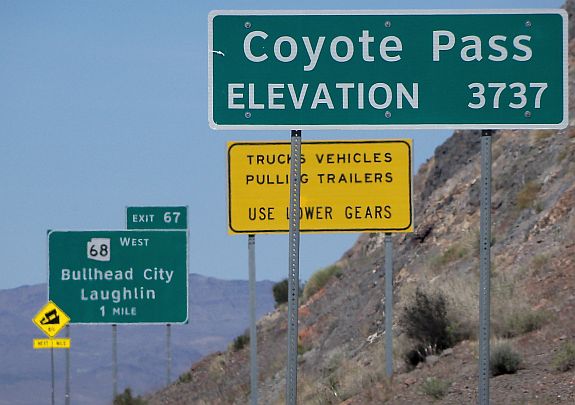 Be sure to look over to the south side of the highway as your approach Coyote Pass. You will see Monolith Garden which is a maze of towering rock formation on the outskirts of Kingman.
Operated by the BLM as a multi use facility it has a beautiful network of trails. It has a rolling landscape of low hills, stacked rock towers and hunched ridge line columns. Here is a satellite view of the pass and the Monolith Gardens.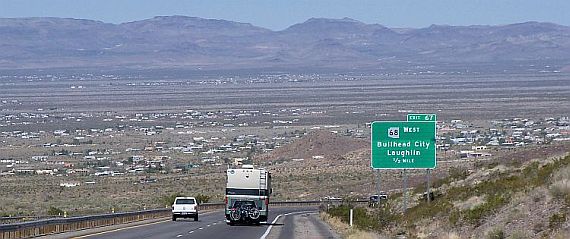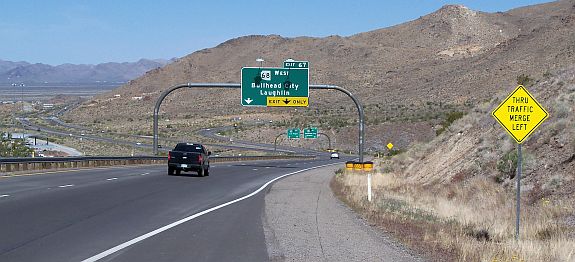 After cresting the top of Coyote Pass and starting down the other side, there is a turn-off for State Highway 68. It branches off heading to Golden Valley and then onto Bullhead City and Laughlin, Nevada.

As you continue north on US Highway 93 the next thing you will come to is the Castle Rock Events Center. They have great food and entertainment along with a horse arena.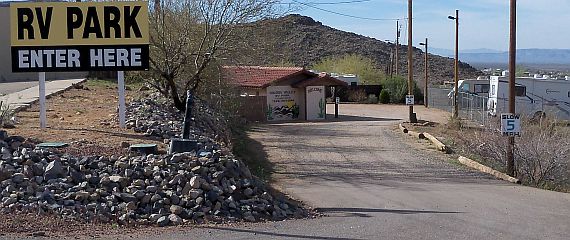 There is an RV park on your left just before you get to So-Hi. The entrance is just west of the Jerky store.